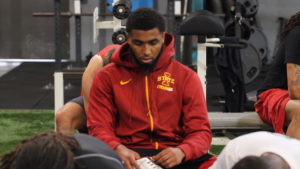 GTR: From Raines to…. Revis?
Nigel Tribune started his career in Jacksonville, Florida. When it came time to decide where to he
ad next, his school of choice had a key member of their staff that sealed the deal.
GTR: Running Through The River City
Ulysses Bryant chose to stay in Jacksonville to play for the Dolphins following a spectacular senior season at Nease High School. He smashed records while playing for JU, and now he hopes to do the same on the big stage.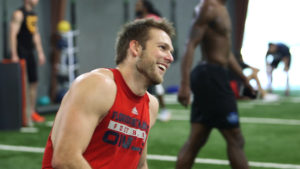 GTR: Back For Redemption
Wide Receiver Jenson Stoshak worked his was from Walk-On to signing an Undrafted Free Agent deal with the Carolina Panthers. Now he's back in Jacksonville to train for another shot at fulfilling his dream.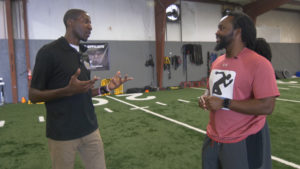 GTR: Ready, Set… Train!
Jerrian Sanders has the blueprint to turn joes into pros! His resume and clientele speaks for itself. But you don't have to be a superstar athlete to train with him. Check our everything they have to offer for everyone under the fitness umbrella.