Rings and Championships
Sherranda Reddick is a Jacksonville  Native who has won on the high school level with the Ribault Trojans and managed to help lead the Jacksonville University Dolphins to their first-ever Atlantic Sun Championship.
Head Of The Village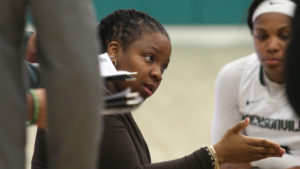 We talked with Sherranda for a little bit now we have to talk to the person that help make her the player she is today… JU Women's Basketball Head Coach, Yolett McPhee-McCuin.
Splash Zone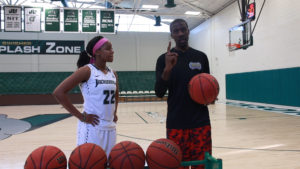 You've heard what she had to say she can talk to talk now we're going to see if you can walk the walk with  a couple games we're going to play.