From the First Coast to Augusta, Georgia and back to the Sunshine State. Sadie Thurston is a setter for the University of North Florida Volleyball team. She has been setting up her teammates on the court since her days at Nease High School, but today she is in the spotlight.
#AreYouGameTimeReady
GTR: Sitting Down With Sadie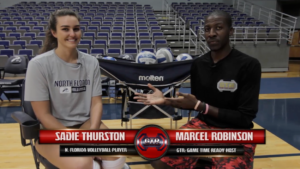 Sadie Thurston has played volleyball on almost every level. She was a two sport athlete at an early age, but elected to take her talents to the volleyball court. We found out how unselfish of a person she is on and off the court.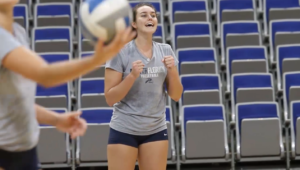 Speak Up!
You never really know how athletes truly act in game-like situations. Oftentimes it can be hard to explain with words. We chose to find out for ourselves how Sadie works on the court. Time to Speak into the microphone!
Let's Play A Game…Set It Up!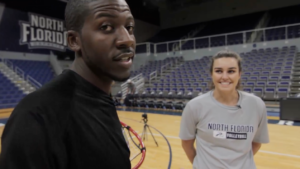 Now that we know who she is & what she does, it's time to see how well she does it. We challenged Sadie to an accuracy test on her home floor. Sadie Accepted. Now it's time to see what she's got!