University of North Florida's own Beau Beech has just wrapped up an outstanding career with the Ospreys. He helped lead North Florida to new heights, including the school's first EVER Atlantic Sun Conference Championship and NCAA Tournament bid. We crashed the arena to talk a little hoops, and Marcel issued him a little Game Time Ready challenge.
Breaking Down Beau Beech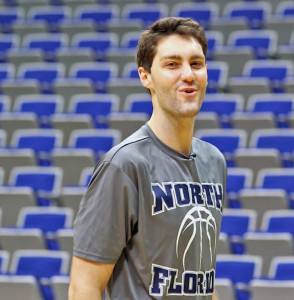 No stranger to championships, Beau Beech chose to stay close to home, and play with the North Florida Ospreys. Not only was it close to home, but it was close to the person who taught him everything…His father and basketball coach, Bud Beech. Find out what makes him tick and how he gets Game Time Ready!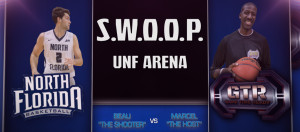 Let's Play A Game…
So we know that he can talk the talk and we've seen him on the court, BUT we weren't convinced. We played a little game of S.W.O.O.P. to see if the "Sharp Shooter" nickname was accurate.