Jacksonville University has a new weapon on the pitcher's mound…And her name is Paige Curtis. She's a local talent that spent her High School days in Jacksonville before heading south. She's back and she's Game Time Ready.
Who Is Paige Curtis?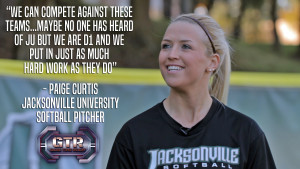 Jacksonville's own Paige Curtis is back on the softball field in the 904, but this time with the Jacksonville University Dolphins. Find out more about her time away from home, what drives her and her motivation for pushing forward.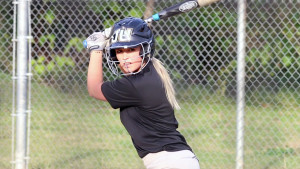 Let's Talk Some Ball:
We spent some time with Paige Curtis of the Jacksonville University Dolphins at practice to listen in on the preparation for Gameday.
Paige Curtis Releases The Arsenal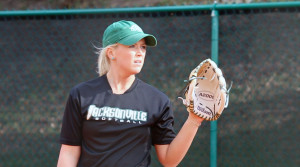 We've talked the talk, but not it's time to show everyone what Paige is made of. We took a few of the pitches in her arsenal and broke them down from start to finish.